AICOK Slow Masticating juicer Extractor, Cold Press Juicer Machine, Quiet Motor, Reverse Function, with Juice Jug & Brush for Cleaning, Hot Red
Regular price
$109.99 USD
Regular price
$219.99 USD
Sale price
$109.99 USD
Unit price
per
Sale
Sold out
Share
🍓【Multi-purpose for Fruits &Veggies】: This juicer that can extract various fruits and vegetables in a few minutes, especially works great for veggies, which allows the juice to maintain its pure color, natural taste, vitamins and nutrients. No dirty hands and no splashing. In only a few seconds, you can drink a cup of juice with little pulp and foam. Rich vitamins can help maintain a good figure and enhance immunity. Suitable for weight loss people, children, the elder.

🍑【High Juice Yield & Richer Nutrition】:slow masticating can perfectly separate juice and pulp, extracting higher-purity juice and preserving higher nutritional value. Our auger spins at 80 RPM, extracts up to 20% more juice and 30% more vitamins and minerals. 80 rpm lower speed means no heat build-up and less oxidation. Juice cup baffle included can also help to separate juice and pulp further. So we can drink the original flavor and absorb most of the nutrition better with this juicer.

🍎【Safe & Quiet Operation】: Our cold press juicer is equipped with intelligent protection chips, making it stop automatically for every 20 minutes' operation. 150W motor- less than 60 decibels, smallmouth design to put ingredients that prevent your hands from getting injured and ensure the ingredients are stoned and peeled for healthier juice. Just enjoying a quiet and safe environment and healthy life when making juice.

🍏【Quick & Easy to Clean】: This juicer machine features a safety lock design, which helps you easy to assemble and disassemble in minutes. Has REVERSE FUNCTION to avoid stuck and helps you to clean. All detachable parts are made of high-quality Food Grade anti-oxidation materials, easy cleaning with a bonus brush, or can be safely cleaned in your dishwasher.

🍅【Premium After-sales】: We want you to feel safe and no worries with your purchase, this product comes with a 10-year warranty of the motor and a 3-year warranty of normal accessory exchange, we offering you lifelong technical support and customer service after-sale guarantee. Any issues about the juicer, please contact us first, we will give you the best solution as soon as possible.
View full details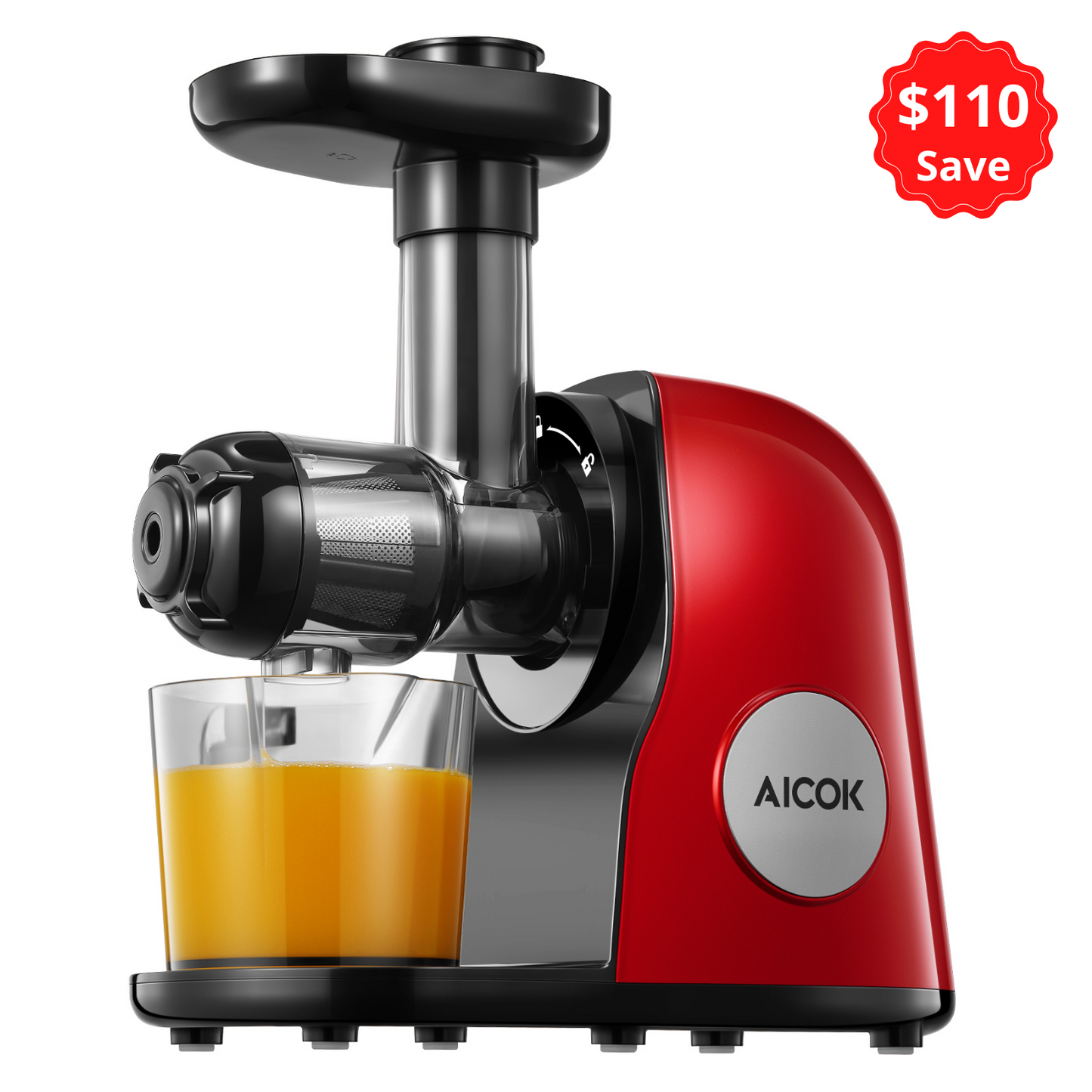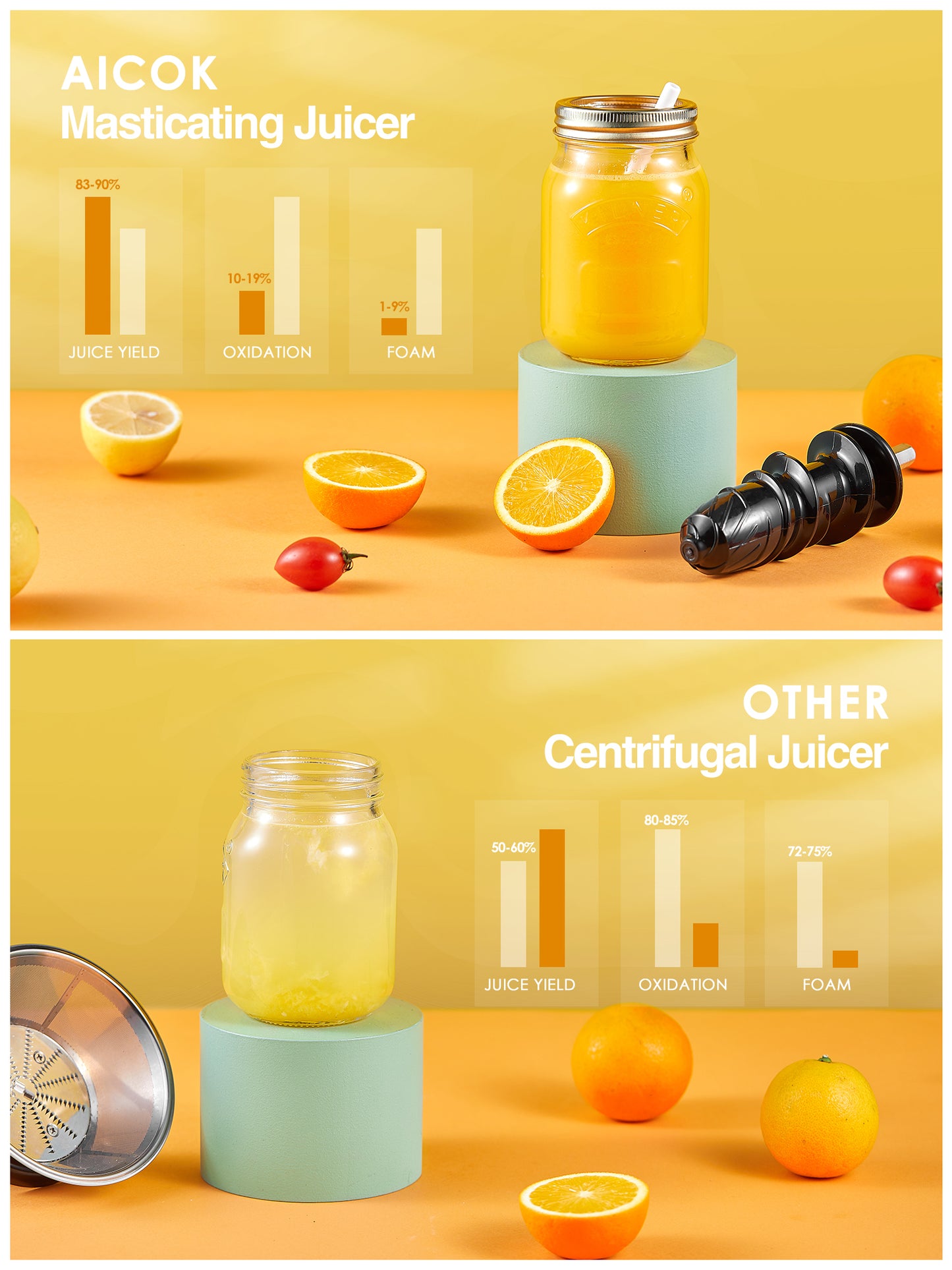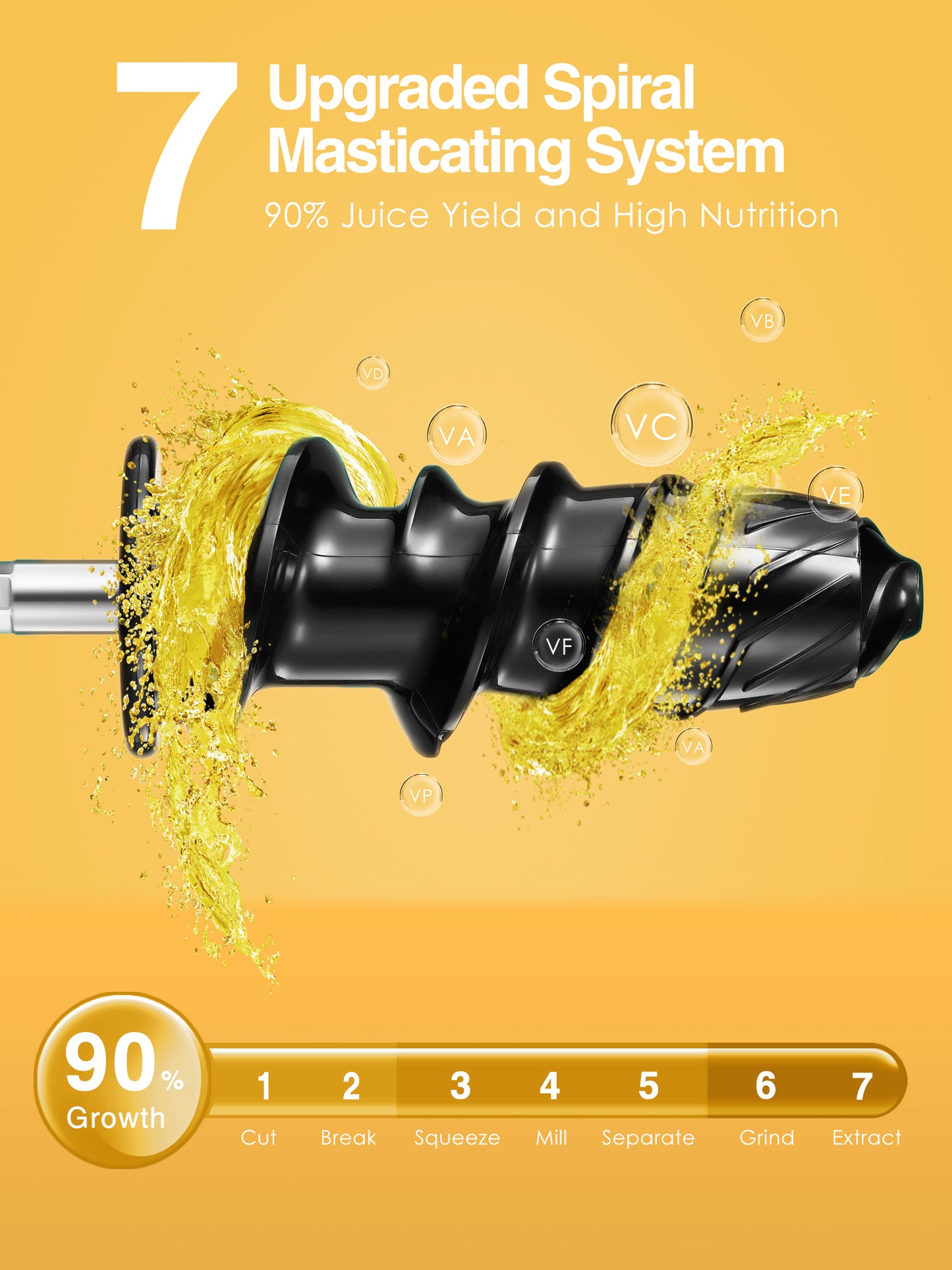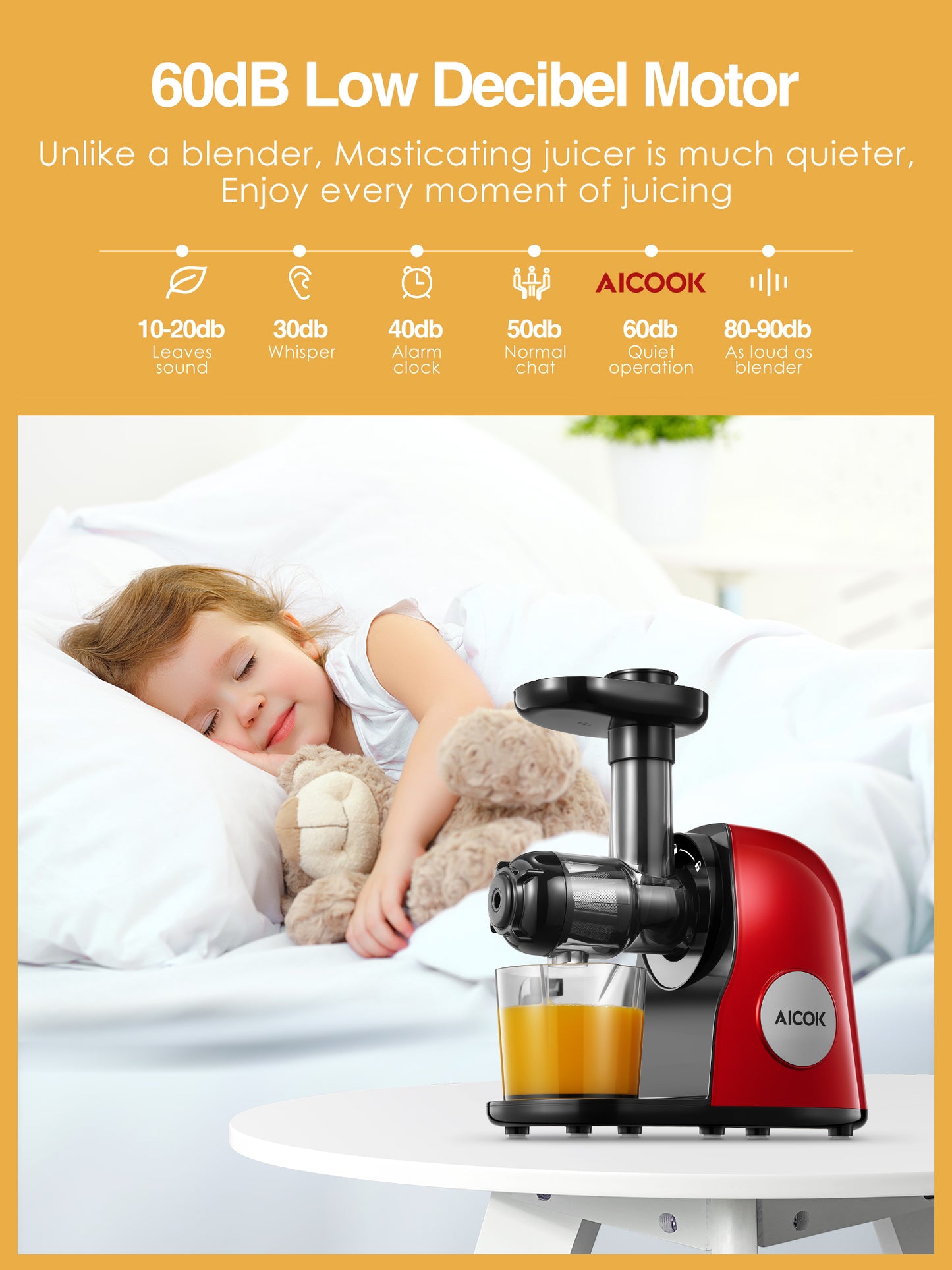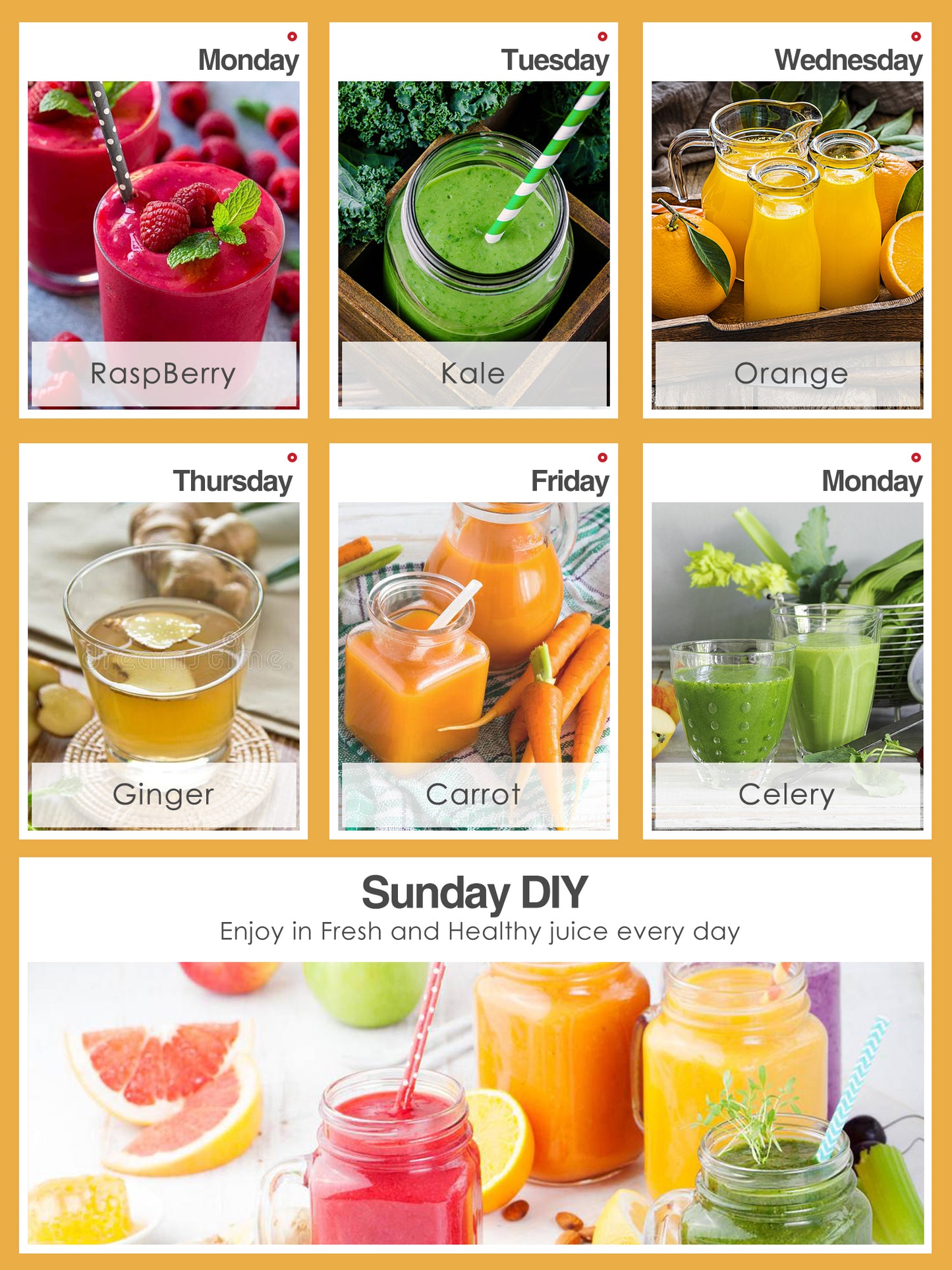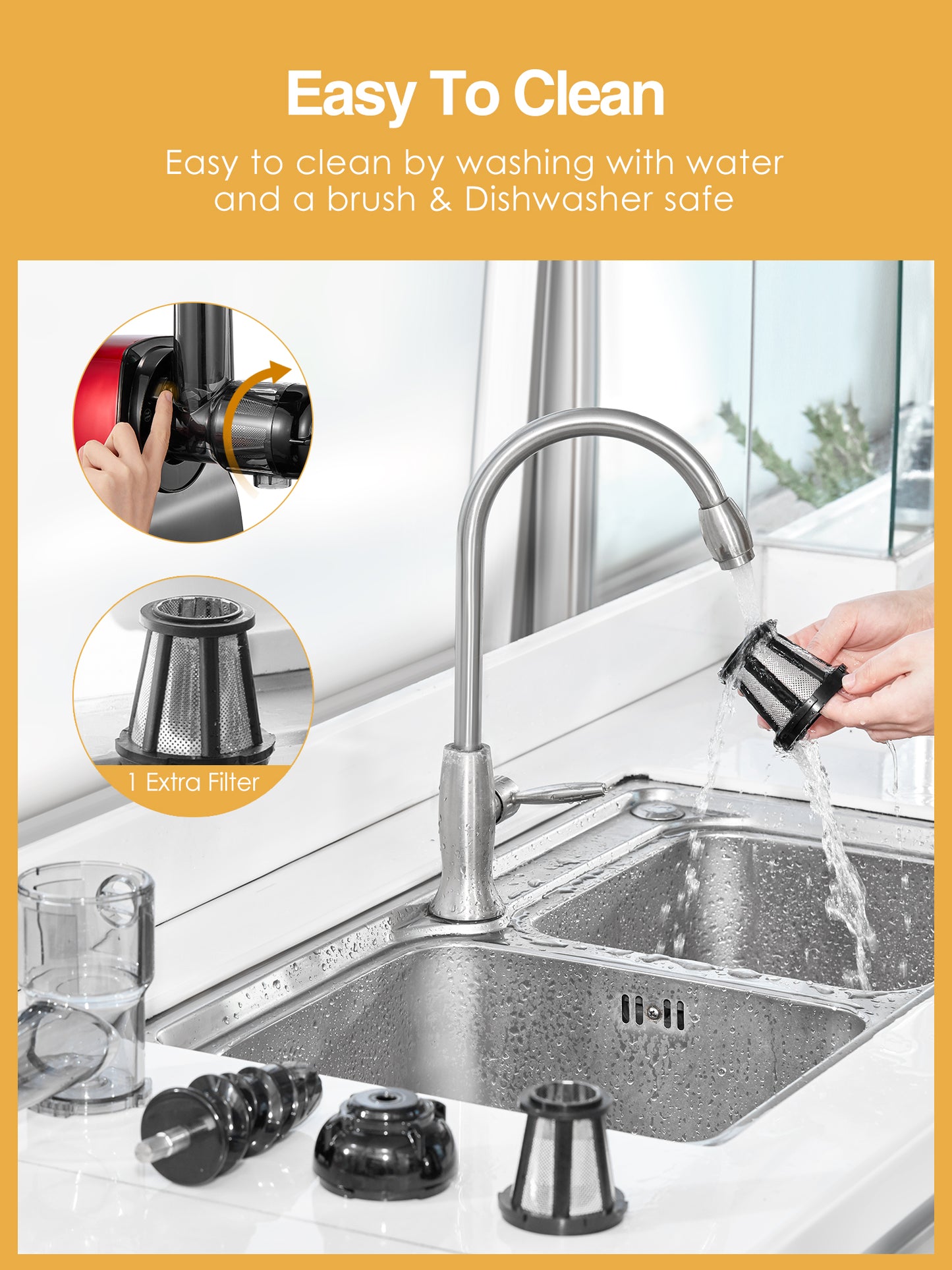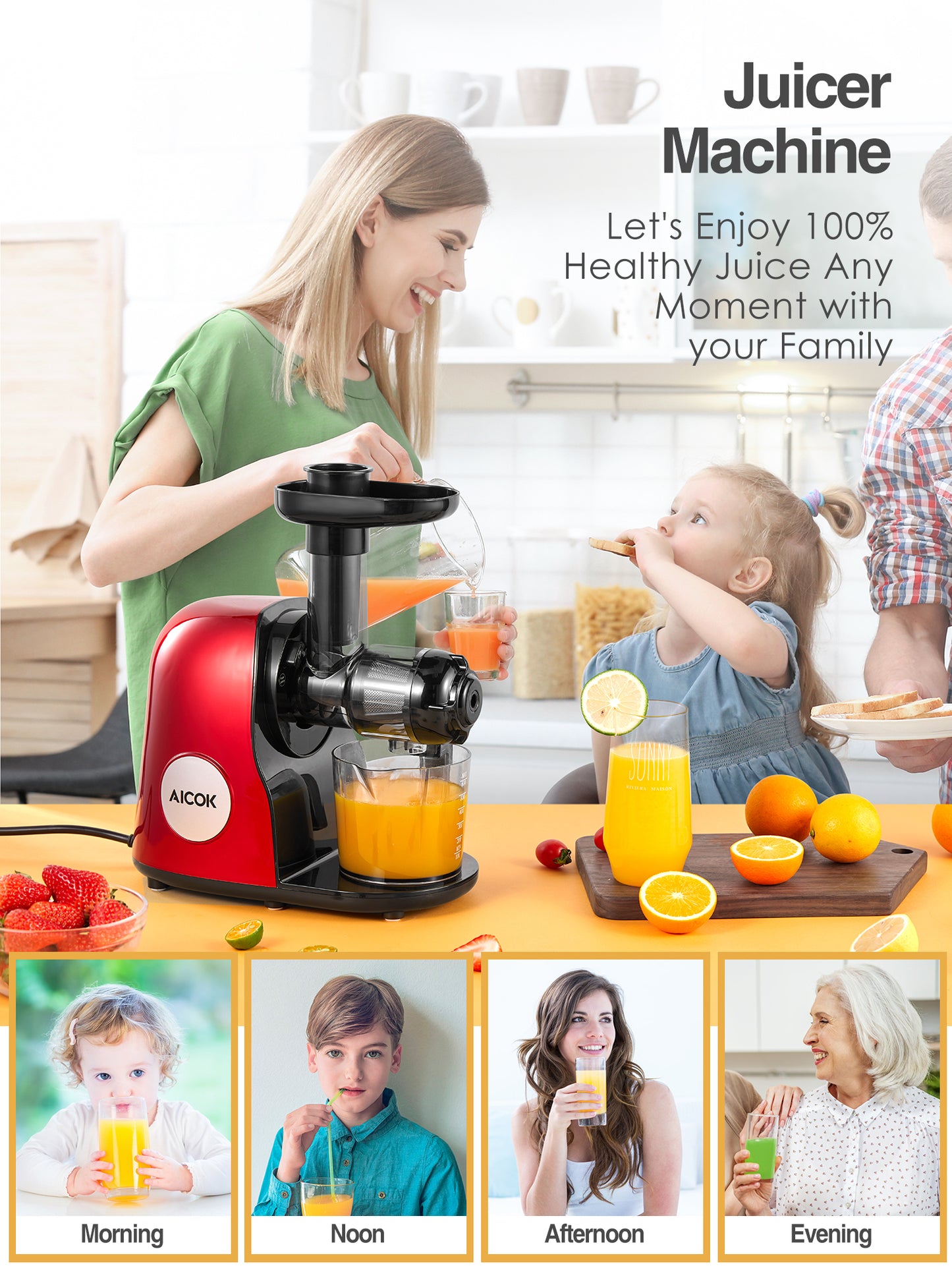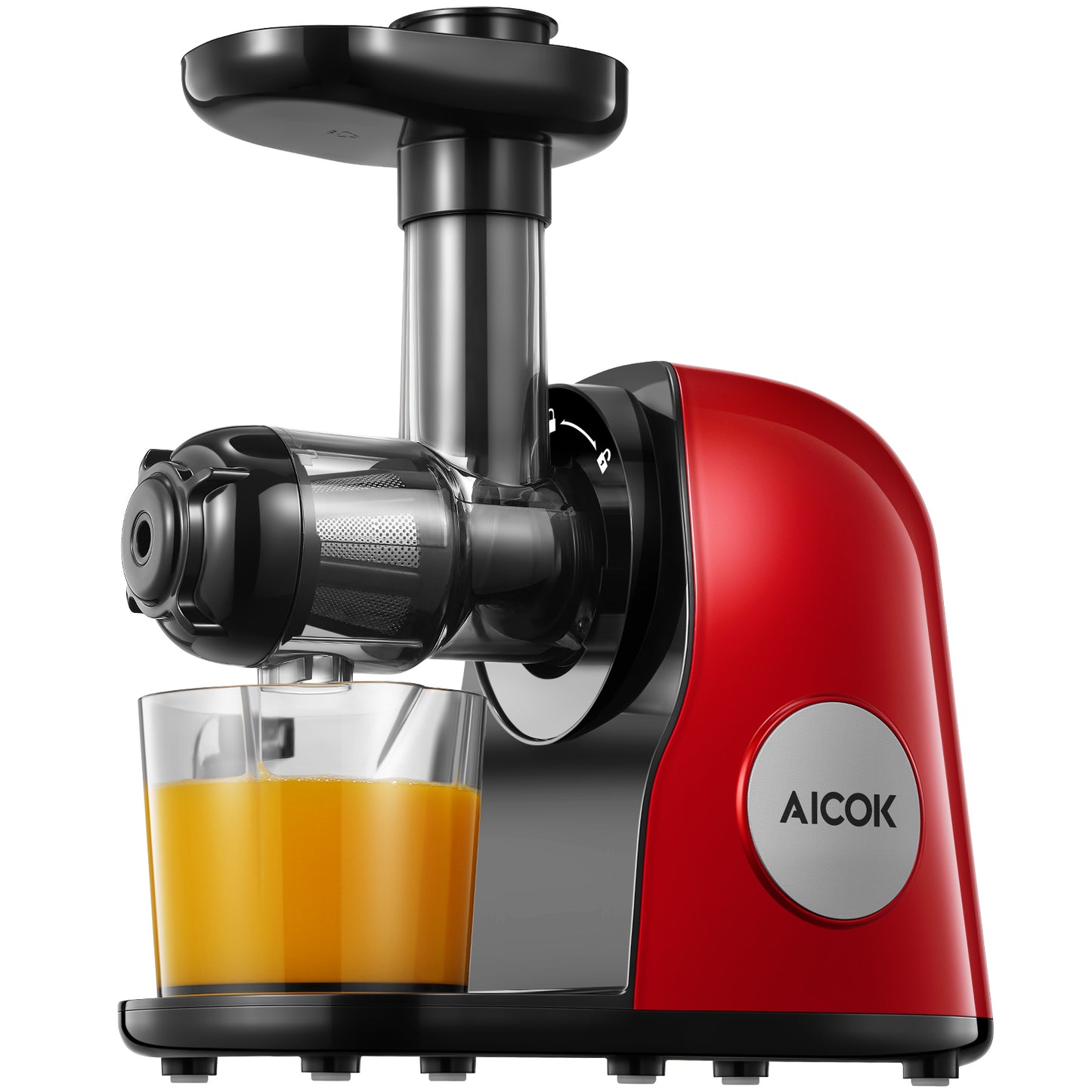 Preserves ingredient freshness by minimizing oxidation:

AICOK Fruit and Vegetable Juicer adopts cold press technology and slow-grinding mold to make full use of every cell of the fruit and fully preserve vitamins. Our innovative Slow Juicer can extract the maximum amount of juice with the high nutrient.

Here are the main benefits of a juice:

Helps to lose weight quickly.
Improves nutrient absorption.
Feeds good bacteria in your gut.
Helps in liver detoxification.
Lowers blood sugar levels.
Improves your skin.
The premium package includes:

1 x Slow Masticating Juicer
1 x Juice Cup
1 x Pulp Cup
1 x Food Pusher
1 x Cleaning Brush
1 x Juice Recipe
1 x User Manual
One button disassemble

Press the button near the Juice machine body and at the same time rotate the slow juicer clockwise to take the body down in seconds. It takes less than 1 minute to assemble and disassemble all parts.
Simple operation and reverse function

You can control the direction of reverse movement to avoid jamming. Long press the "Rev" button to remove what's trapped inside.
100% BPA Free Safe Material

They are all made of high-quality, food-safe, antioxidant materials and can be used with confidence. The particularly gentle cold-pressing process and the 7-segment auger design give you a higher and more delicate juice quality
Let's squeeze the juice

Juicer attachment provides you and your family with fresh vegetable and fruit juice every day, provides your whole family with vitamins and nutrients. The human body needs to replenish a lot of nutrients and energy every day. Fresh juices are a simple and, above all, tasty way to get your daily nutritional needs.