AICOK Juicer Extractor High Speed, Dual Speed Setting Centrifugal Fruit Machine 400W
Regular price
$85.00 USD
Sale price
$59.99 USD
Unit price
per
Sale
Sold out
Share
Product details
Aicok juicers are designed so compact, you can leave it on your counter top so it's always at hand, ready to make you healthy juice in minutes.

400W Dual-Speed Motor
400 watt motor that comes with two speeds, lets you juice at 12000 to 15000 RPM or 15000 to 18000 RPM, perfect for both soft and hard fruits.
"Ⅰ" low speed for soft fruits like oranges, apples, grapes, melons and tomatoes
"Ⅱ" fast speed for hard fruits like carrot, celery stalks, beets, ginger and kale.
"P" Pulse function. The juicer can reach maximum speed instantly and recover after release.

Safety Locking Arm
Juicer maker machine will not operate without juicer cover in place and safely locking arm in place in the vertical operating position. The overload protection system may shut off the juicer due to motor overheating.

Package Contents
1 * Juicer
1 * Cleaning Brush
1 * Warranty Card
1* Instruction Manual

【

 

WHY CHOOSE AICOK JUICER】AICOK has long held that the customer comes first. Directly designed and assembled by the factory, with professional quality control and after-sales team, completely responsible for the customer. Compared to other juicers, extracts up to 26% more juice and 36% more vitamins and minerals. Only A few seconds, you can drink a cup of juice with little pulp and foam.

【

 

JUICER MACHINES with 3 SPEED MODEL】Centrifugal juicer operating at high-speed spin in "P". "Ⅰ" low speed at 12000-15000 RPM is for soft fruits like peeled oranges, tomatoes or lemons, and others; "Ⅱ" fast speed at 15000-18000 is for hard fruits like carrot, celery, beets, kale, and others. Choosing the right speed helps increase the juice rate.

【

 

CENTRIFUGAL JUICER with 3" FEED CHUTE】AICOK juicer extractor is designed with 65mm largemouth, Fit a whole apple, a peeled orange, or a handful of kale and other fruits and vegetables, saving prep time to get the delicious juice. In addition, the safety lock arm ensures that the cover remains tight during operation.

【

 

SAFETY & EASY TO CLEAN UP】BPA Free material and made of stainless steel. All materials that come in contact with food are safe. And all spare parts are disassembled, the juicer is easy to install and clean. If the motor is overheated due to an unstable power supply, improper assembly, idling, overload protection system will shut down the juicer.

【

 

2 YEARS WARRANTY With JUICE EXTRACTOR】AICOK provide lifelong technical consultation and customer service ready to serve you within 24h. Besides, the juicer bottom equipped with Non-slip Rubber Feet, allows you to use the juicer safer and more stable than other juicers.
☞Please Note:
● Do not leave the appliance running for more than 1 minute at a time. If the appliance has been running for more than 1 minute, leave it to cool down for 2 minutes before you use it again.
● Before using, please confirm the button switch of the main machine is in stop state, this way, in case assembly is not completed, starting the main machine can be avoided, so unnecessary damage for persons or property avoided.
● For using, assemble according to the diagram of "name and position of main components". Turn on power supply, press switch and let the machine run empty for 5 sec. Put prepared vegetable or fruit into feed port of the juicer, press with the pushing bar, evenly, hard and slowly.
● When pressing food with the pushing bar, pressure shall be applied evenly and indirect, pressure shall not be more than 1 kg, no sudden pressure, otherwise, juicing effect will be reduced.
View full details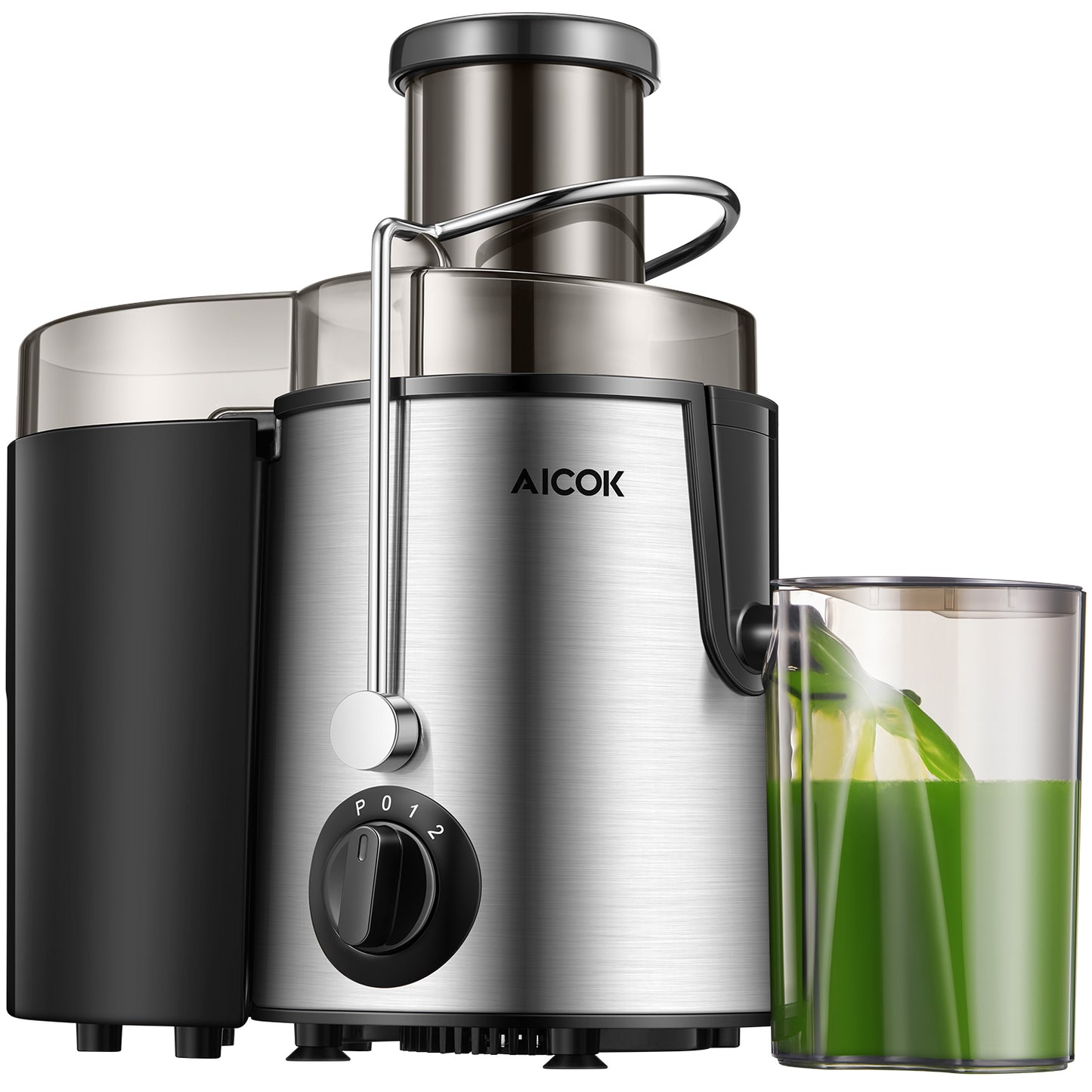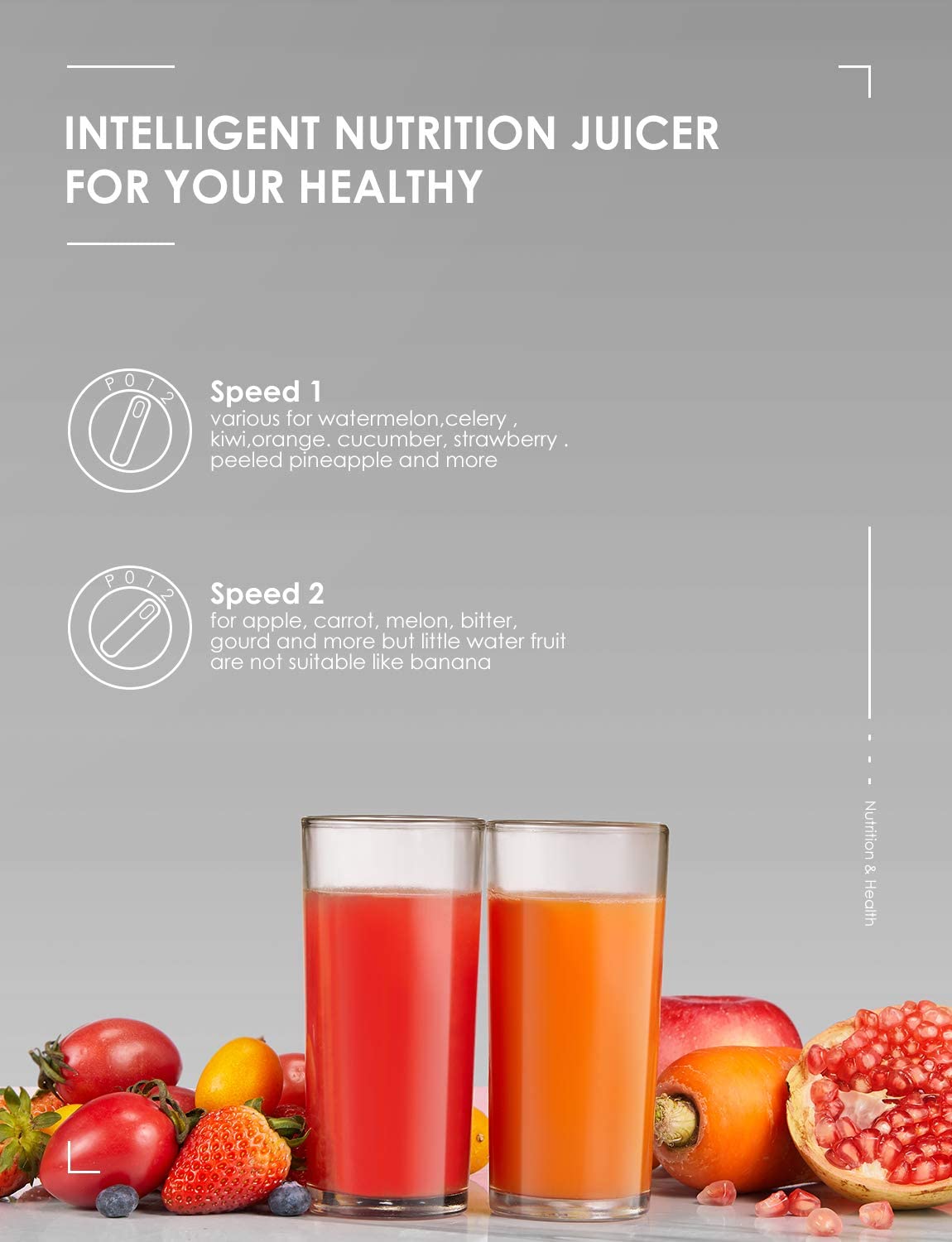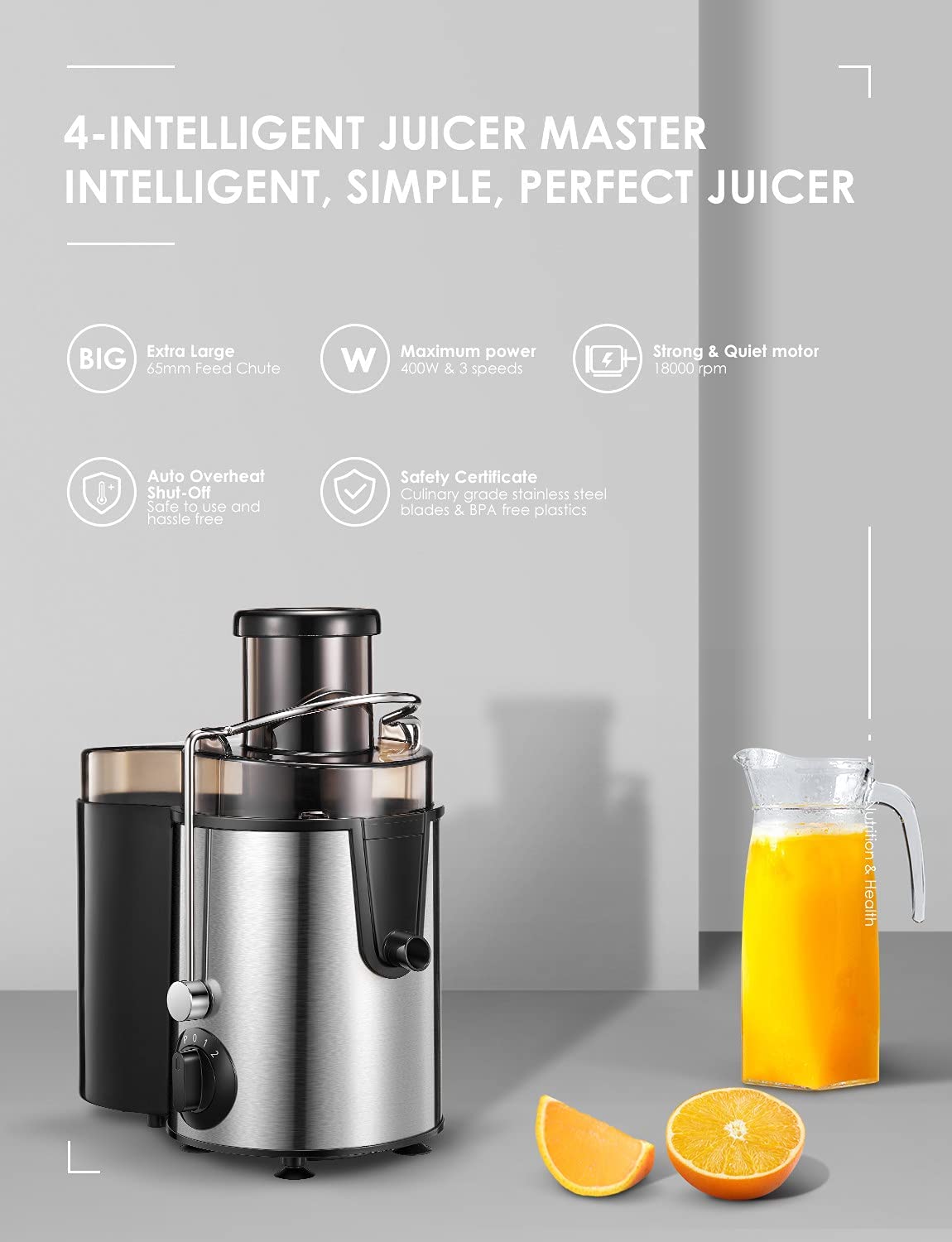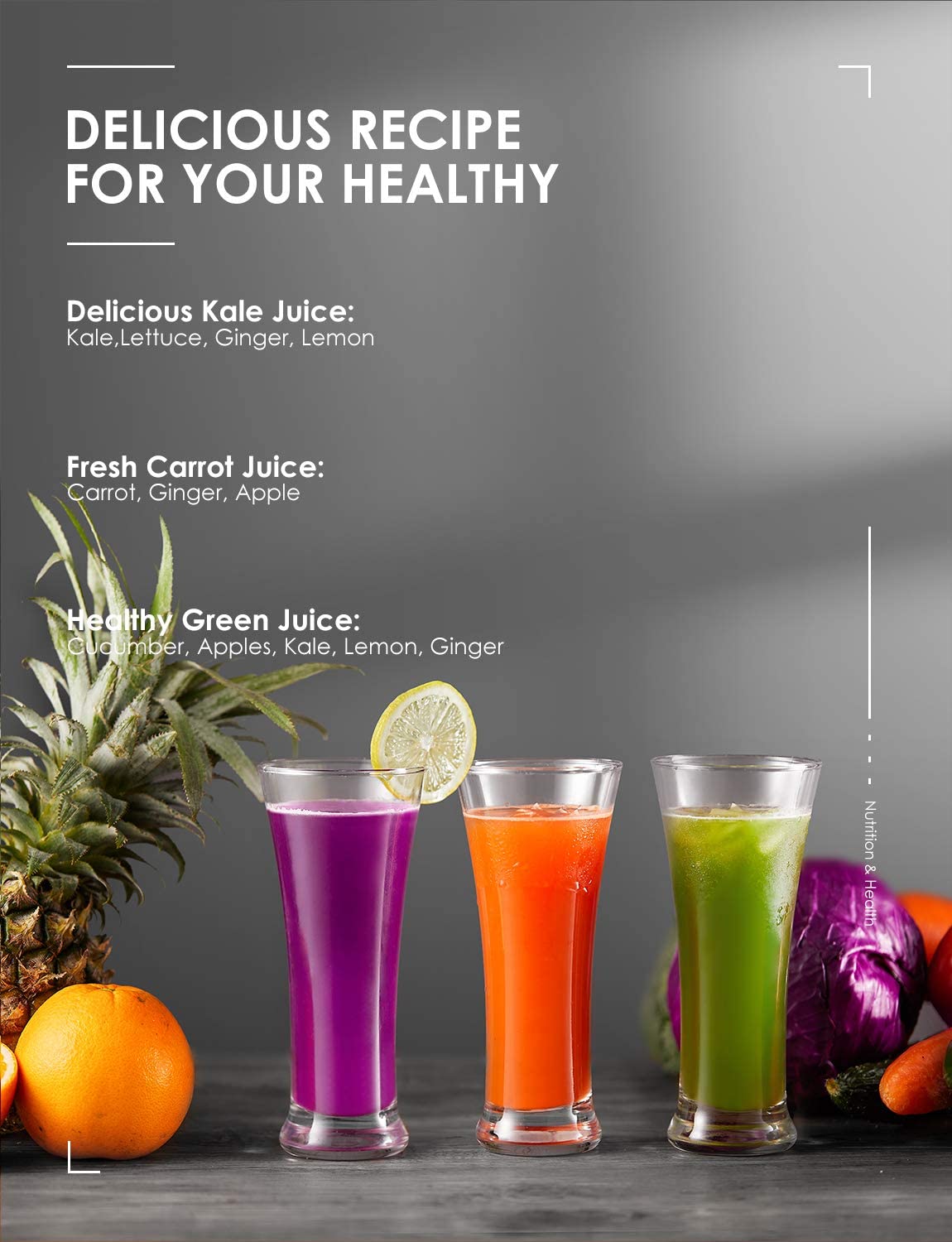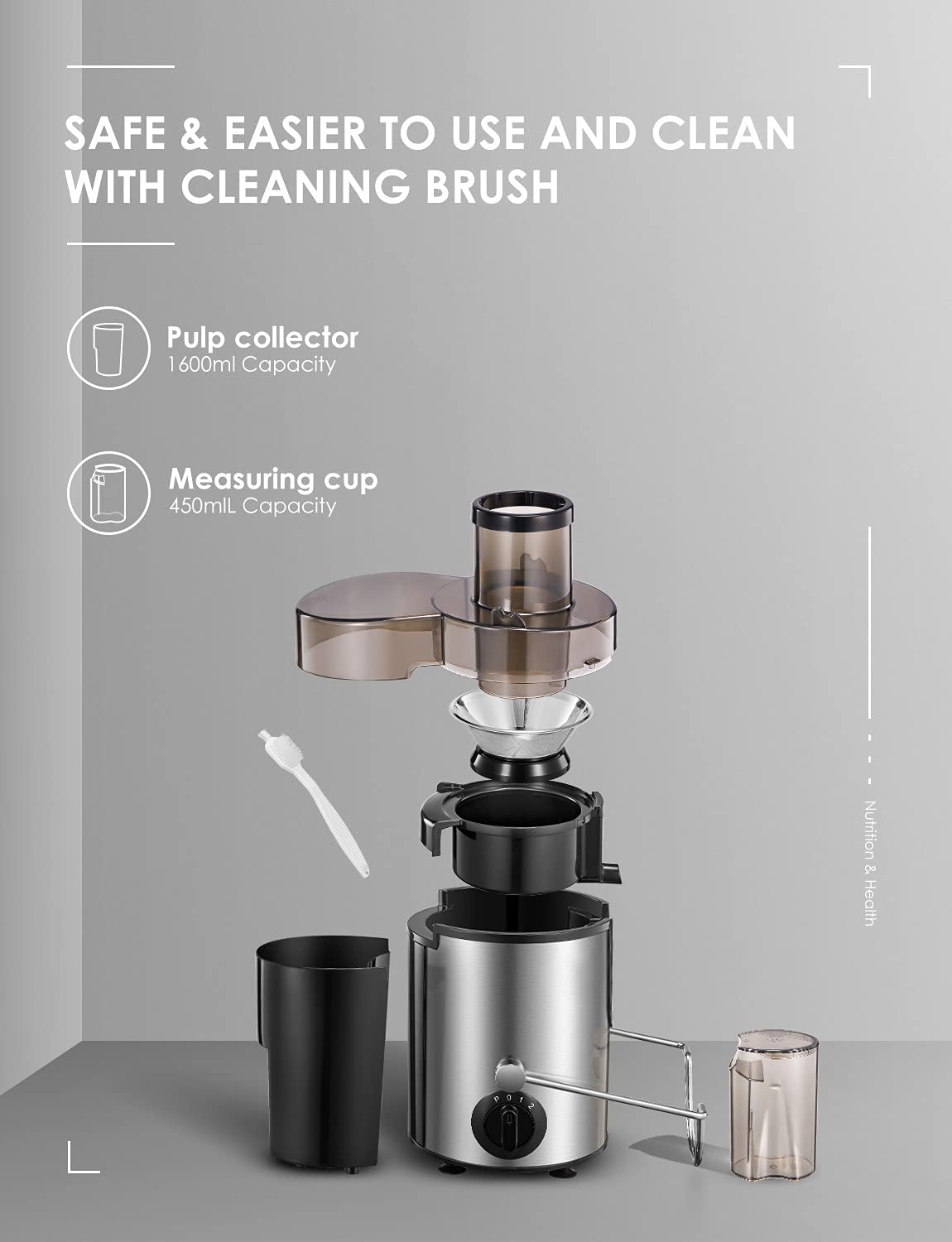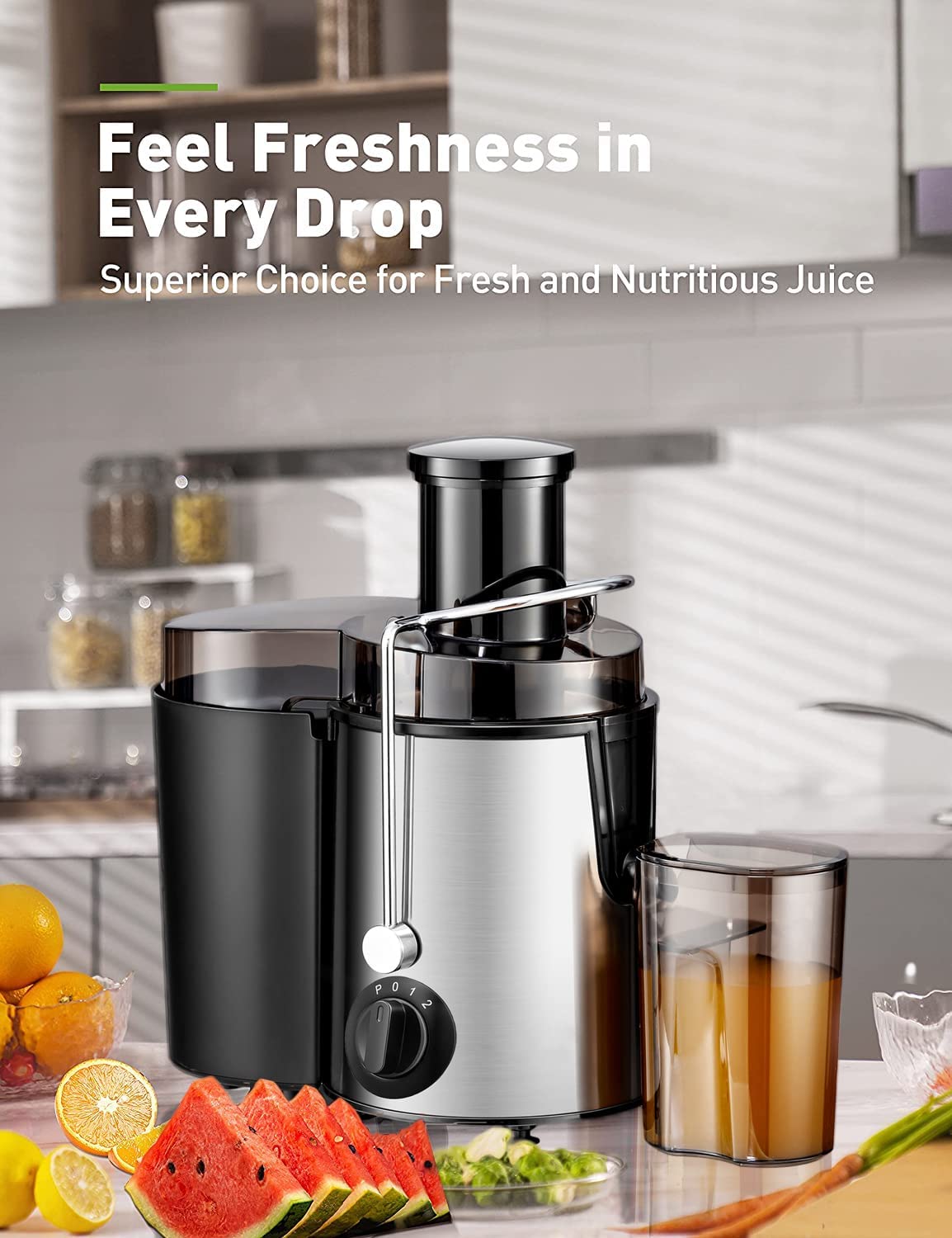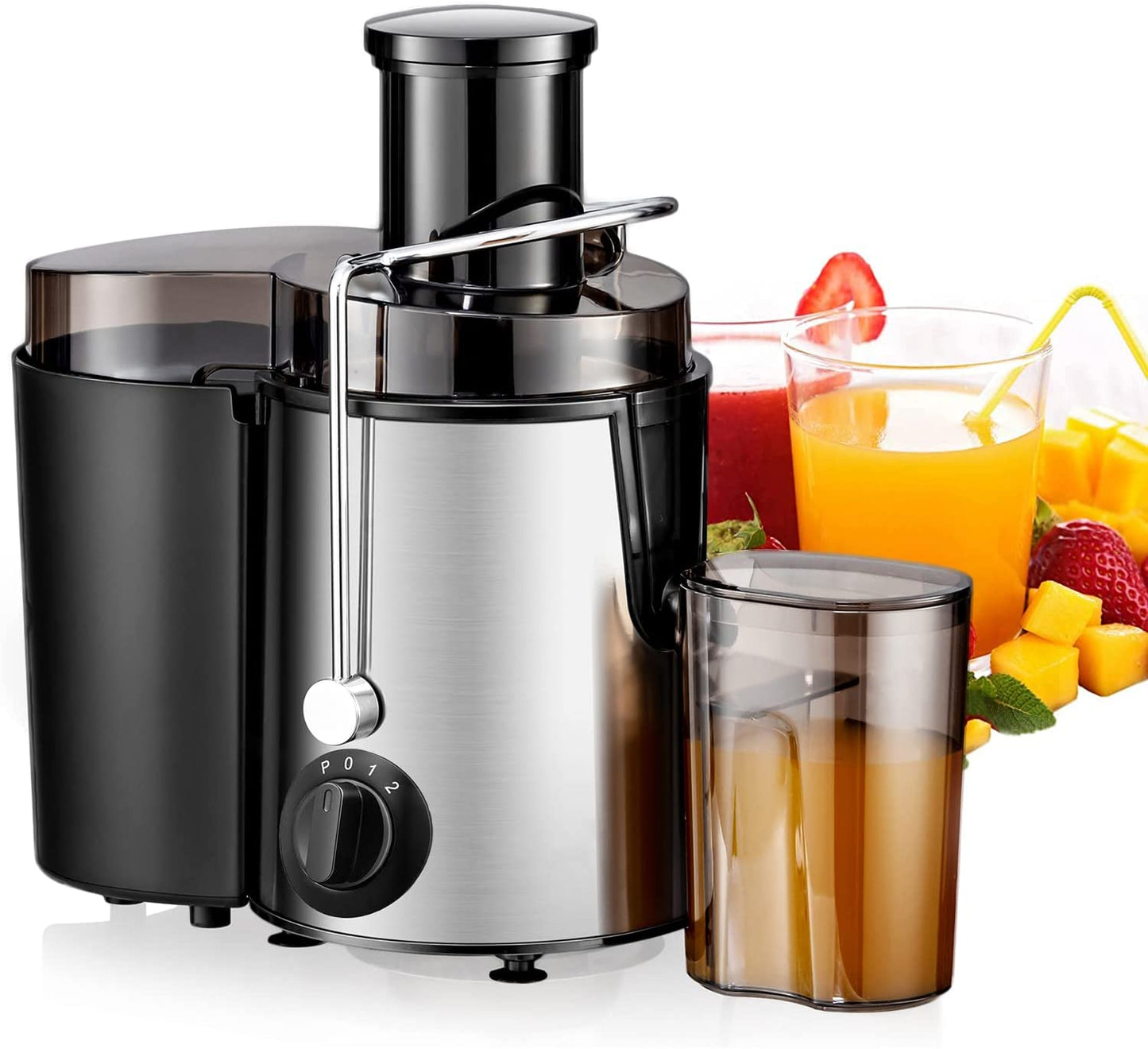 not good for apples
The juicer does not work well with apples. I tried it and should probably try to send it back.
Dear Lynn, thank you for your choice and purchase, I am sorry to bring you a bad experience. Please contact our after-sales service to confirm whether there are installation problems, so that we can help you deal with this problem. service@aicook.cc
I don't have chance to use it
I don't have chance to use it
not good for apples
The juicer does not work well with apples. I tried it and should probably try to send it back.
Dear Lynn, thank you for your choice and purchase, I am sorry to bring you a bad experience. Please contact our after-sales service to confirm whether there are installation problems, so that we can help you deal with this problem. service@aicook.cc
I don't have chance to use it
I don't have chance to use it